Dr. Sagar Phatak
Specialities:
Urology
Practice:
http://www.urospec.com
---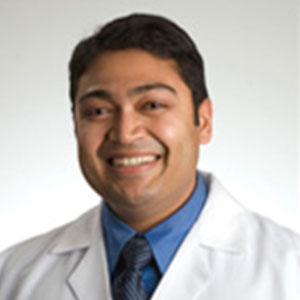 Education:
Undergraduate: University of Pennsylvania
Medical School: University of Pittsburgh School of Medicine
Urology Residency: Yale-New Haven Hospital
Research: Howard Hughes Medical Student Scholar, U. of Pennsylvania Urologic Oncology Branch, National Cancer Institute 6 month research fellowship
Dr. Phatak joined the practice in 2007 after completing both general surgery and urology residency at Yale-New Haven Hospital. He has spent time involved with research during his residency, spending time as a research fellow at the Urologic Oncology Branch of the National Cancer Institute studying new imaging techniques in prostate cancer detection. Much of this work was presented at the 2004 national American Urology Association meeting in San Francisco. In addition, he has published literature on newer techniques in treating interstitial cystitis. In his practice, Dr. Phatak has special interests in urologic oncology, laparoscopic procedures, stone disease, and pediatric urology.
Interests: Urologic Oncology, urologic stone disease, pediatric urology, and male infertility
Office Contact Information
Urology Specialists PC
Office Manager: Sharon Rouleau
Phone: (203) 757-8361