Dr. Richard Matza
Specialities:
Orthopedics
Practice:
http://www.arthritiscenter.com/
---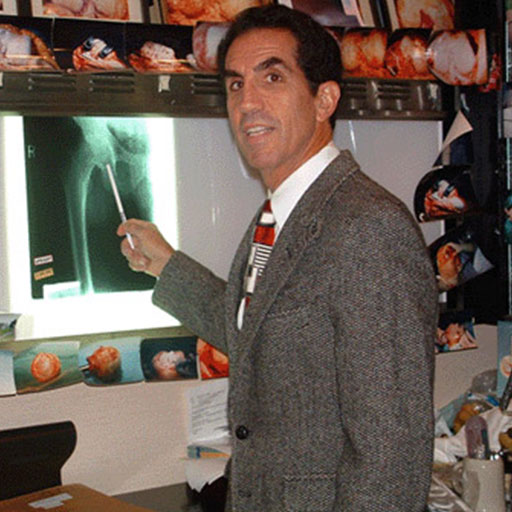 Dr. Matza is a board certified orthopaedic surgeon with specialty training in surgery of the hand and for arthritis of major joints including the hip, knee, shoulder, elbow, hand, and foot. He received his Doctor of Medicine Degree at Georgetown University School of Medicine in Washington, D.C., and completed his internship and residency in general surgery at the Tufts New England Medical Center Hospital in Boston.
He completed his specialty training in orthopaedic surgery at both Tufts and Harvard University affiliated hospitals in Boston. Dr. Matza also received special training in reconstructive joint surgery for arthritis in Boston at the New England Baptist Hospital under the auspices of many notable reconstructive orthopaedic surgeons. He also received specialty training in rheumatoid hand surgery in Boston with Dr. Edward Nalebuff and Dr. Lewis Millender, and traumatic reconstructive hand surgery in New York City with Dr. William Littler and Dr. Richard Eaton.
Dr. Matza is a charter member of the Association of Arthritic Hip and Knee Surgeons, and is a member of the New England Hand Society, the American Academy of Orthopaedic Surgeons, the Society on Aging, the Waterbury Medical Association, and the Connecticut State Medical Society.
Dr. Matza regularly participates in nationwide lectures, seminars, educational programs, and medical conferences in order to provide the latest treatments. He has authored numerous articles in the orthopaedic literature including a book chapter on reconstructive surgery of the knee.
Dr. Matza is dedicated to the treatment of the arthritic knee and hip and to the orthopaedic treatment of major sports and hand injuries. He performs approximately one hundred hip, knee, and shoulder replacements per year, including revision hip and knee replacement surgery.
In practice since 1978, Dr. Matza utilizes the newest techniques and developments in his field. This includes joint replacements of the hip and knee utilizing the MIS (minimally invasive surgery) technique. MIS entails operating with specially designed instruments that allow a joint replacement to be done through an incision as small as two and a half inches, the average being four inches.
Dr. Matza also performs uni-compartmental knee replacement, patellofemoral knee replacements, and hemi-arthroplasties of the hip. These new techniques preserve much of the original joint, replacing only the worn out portions. When appropriate, these techniques can help avoid or delay total joint replacement.
Dr. Matza also provides second opinions and independent medical examinations (IMEs) for insurance and legal cases and for patients seeking advice.
Office Contact Information
Arthritis Center of Connecticut
Office Manager: Coleen Scullin
Phone: (203) 755-5555
Fax: (203) 575-1320