Dr. York Moy
Specialities:
Urology
Practice:
http://www.urospec.com
---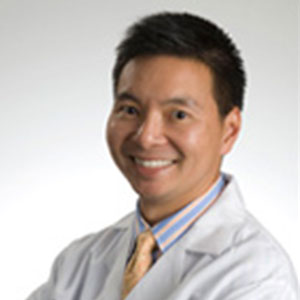 Dr. Moy is a diplomate of the American Board of Urology (board certified). He is a graduate of the Yale University School of Medicine. He did his general surgery residency and urology residency at Yale - New Haven Hospital and was a research fellow at the National Institute of Health, Department of Pharmacology.
Dr. Moy's research background includes Department of Molecular Biochemistry and Department of Urology at Yale University. He also has experience at Cold Spring Harbor Laboratory, 1985 to 1988. He won the Westinghouse Science Research Award in 1985 and the Pfizer Scholars in Urology Award in 1988.
Dr. Moy has written and co-authored several papers including: Nitric Oxide Synthase in Human Prostate Cancer Cell for presentation at the Clinical Society of Genitourinary Surgeons in 1999, Hormonal Induction of Nitric Oxide Synthase in Human Prostate Cancer Cells for presentation at the American Urology Association in Dallas in 1999, and Alteration of Ligament Viscoelastic Properties with Repeated Sub Injury Deformation submitted for publication in 1998 to Yale Medical School, Dept. of Orthopedic.
Dr. Moy sees patients with all urological complaints and offers a specialty in pediatric urology. He performs laparoscopic surgery and pediatric microsurgery, as well as minimally invasive prostate surgery.
Dr. Moy is a member of the following professional organizations:
Endourological Society
American Medical Association
American Urological Association
New York Academy of Sciences
Sigma Chi Research Society
Office Contact Information
Urology Specialists PC
Office Manager: Sharon Rouleau
Phone: (203) 757-8361